The Fleet of T-800 Kenworth's and 2 Western Star's

Professional Rock Hauling, Aggregate Delivery, and Aggregate Hauling in Alberta
The Concrete Army provides more than just first-rate
aggregate hauling in Alberta
; we deliver as little or as much limestone, gravel, rock or sand you need in our high-capacity B-Train side/side or side/end dump trailer combinations. The Concrete Army puts our focus on the customer first, making sure to deliver your material on time to your desired location. The quality of our service goes hand in hand with our high safety standards and practices. We employ only the safest and most experienced drivers. We employ a full-time NCSO managing our Health and Safety Program. We maintain our trucks and trailers to the highest standards with our team of full-time mechanics. And last, our drivers go through hundreds of hours of training to be certified to work most anywhere including restricted areas that require exact procedures of operations. When you need aggregate delivered quickly and with care, you can count on
The Concrete Army
.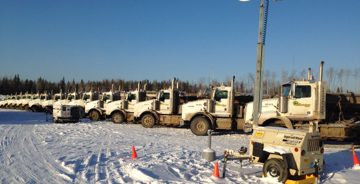 All together, we have 26 aggregate hauling combinations.
12 Side Dump/End Dump Combos, 8 Side Dump/Side Dump Combos,
2 Shuttle Floor trailers, 1 Tri-Drive Box and Quad Wagon Combo, 1 live-bottom/slinger and 2 stone slingers.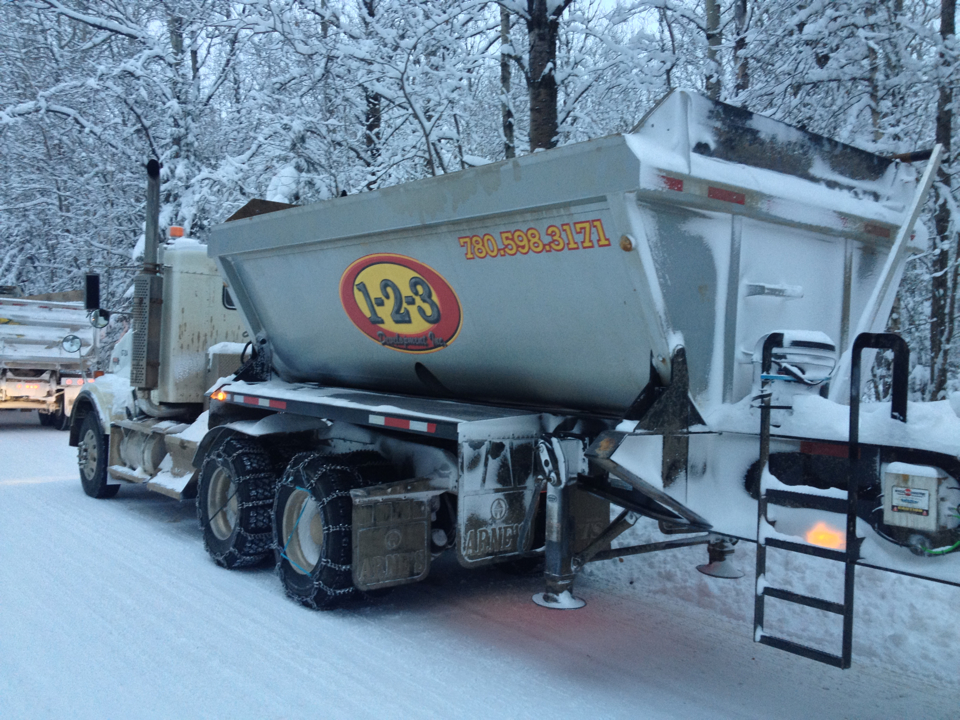 Safe & dependable aggregate hauling in Alberta

Our Class 1 drivers each average 8-10 years of gravel hauling experience and all have excellent driving records. It starts with routine safety training courses and earning certifications in the industry, such as the Oil Sands Safety Association safety course (OSSA) and the Construction Safety Training System (CSTS). Our drivers and mechanics take these safety programs seriously and practice what they've learned every day on and off the job.
No matter how well our drivers know their trucks, they learn something new every day. Through daily safety meetings we keep our operators informed of the latest procedures, rules and regulations. From passing drug tests to performing random safety audits, you can rely on our drivers, operators and staff to provide professional service with the highest safety standards.
Some of the Finest Gravel Trucks and Trailer Combos in Alberta
We have 25 hauling combinations for meeting your needs. Altogether, our fleet consists of:
12 side dump/end dump combos
8 side dump/side dump combos
2 shuttle floor trailers
1 tri-drive box and quad-wagon combo
1 live-bottom/slinger
2 stone slingers
We take great pride in our fleet and keep each of our trucks and trailers maintained and running their best throughout the year. Our trailers were designed to safely haul and deliver over 40 metric tons per load which saves time and money when large quantities of materials are needed.
When you need aggregate delivered to the site on time, let our professional team take care of it. Our highly trained drivers understand the importance of safety and satisfying the customer. For safe, first-class and dependable aggregate hauling services go with The Concrete Army.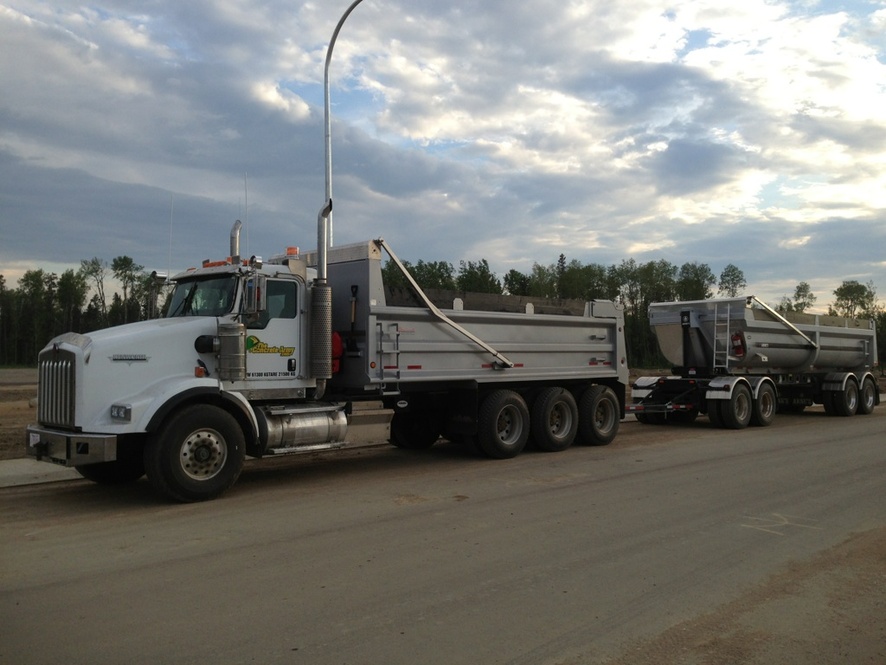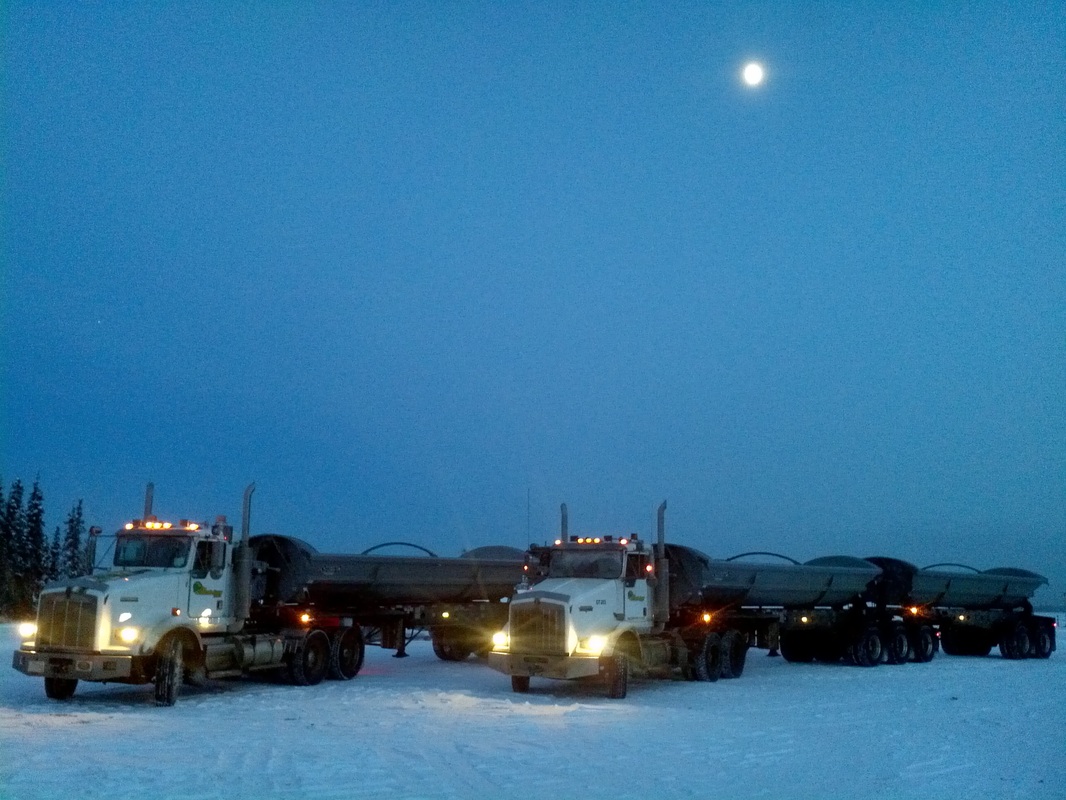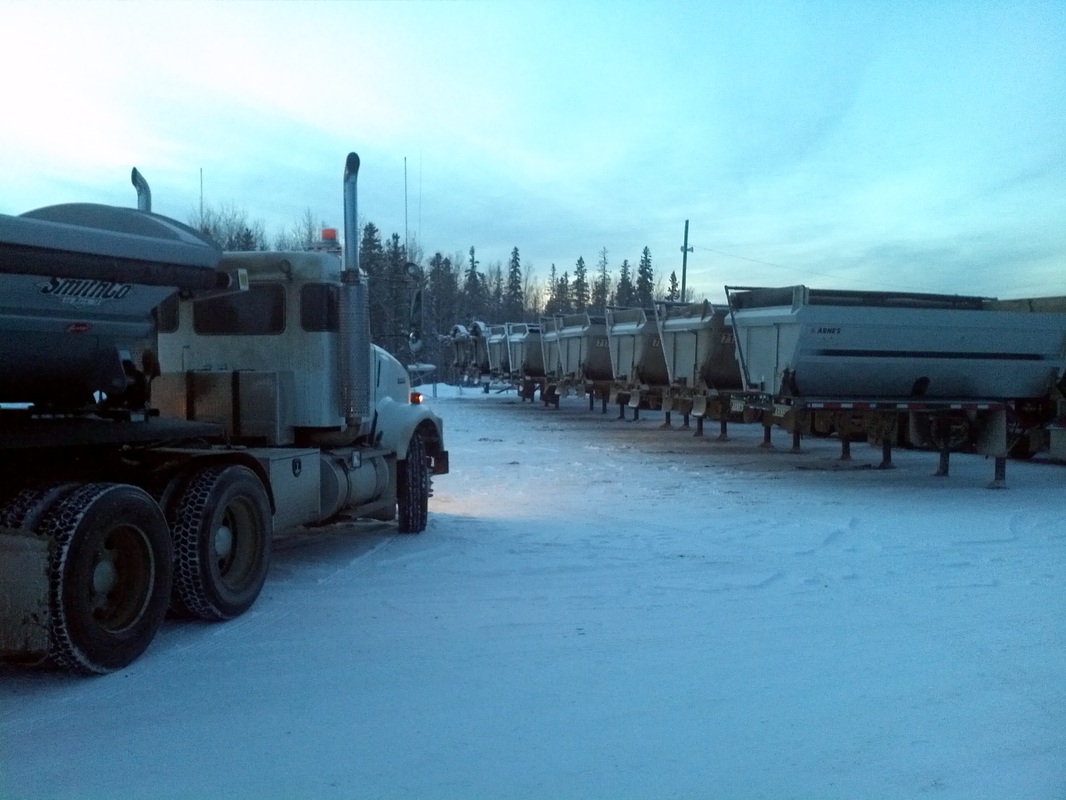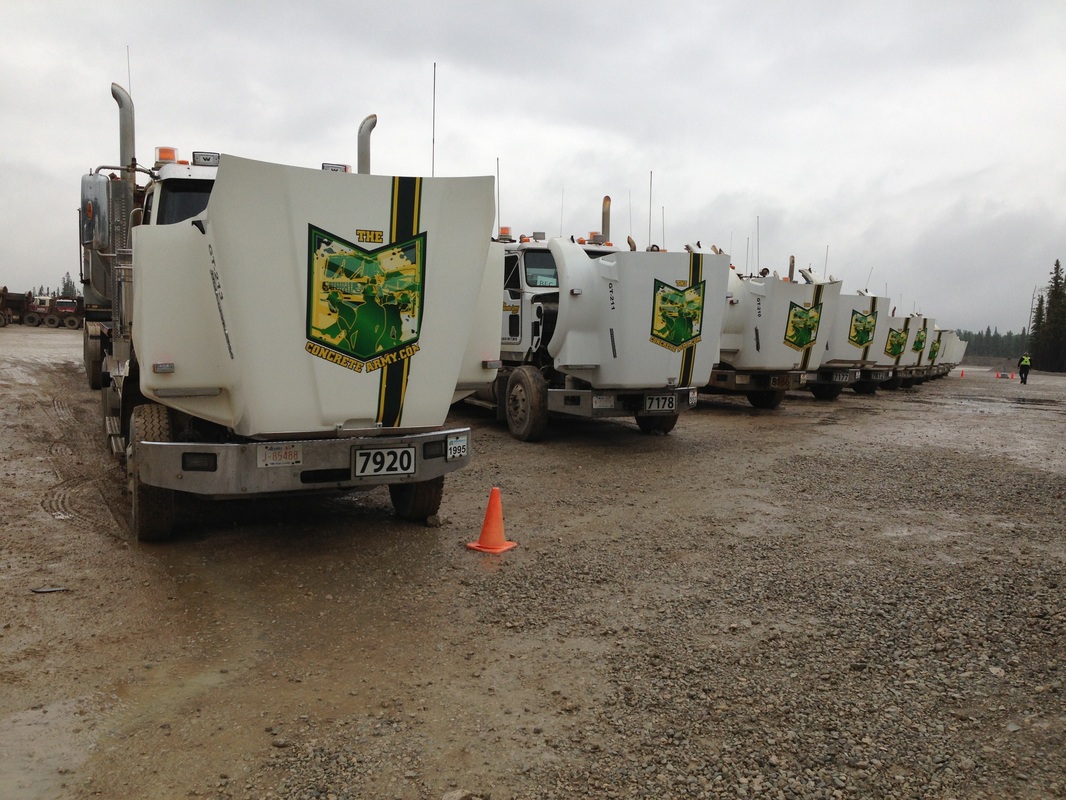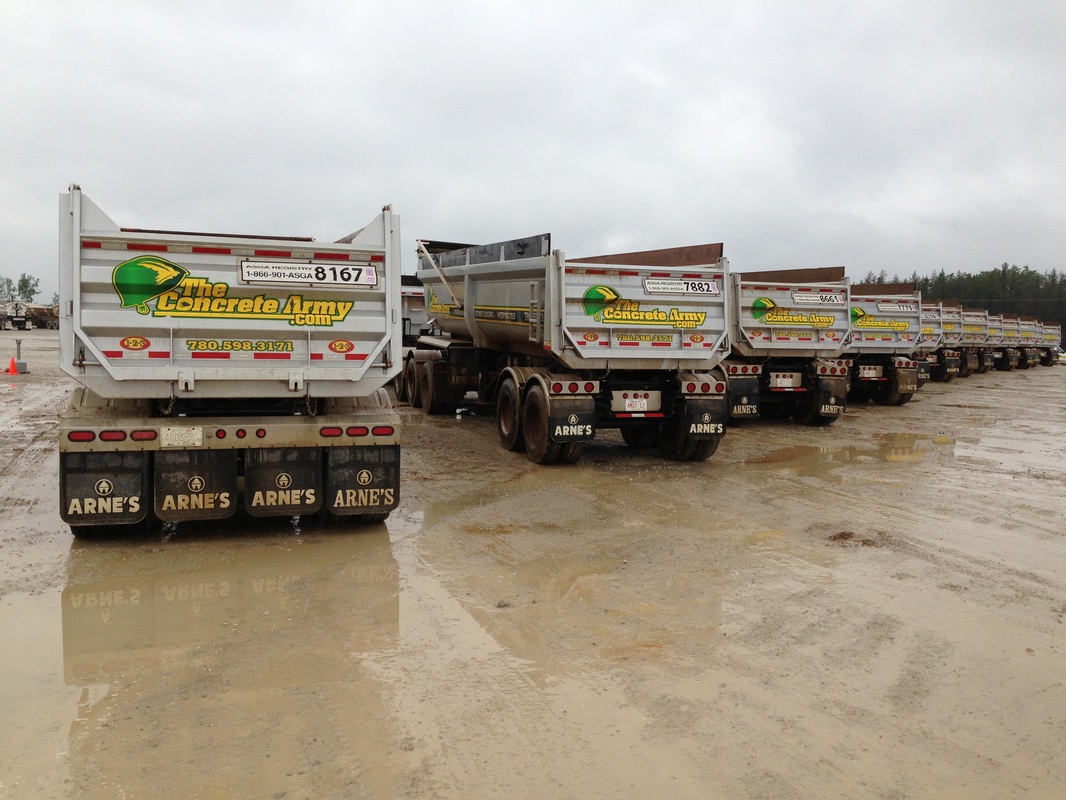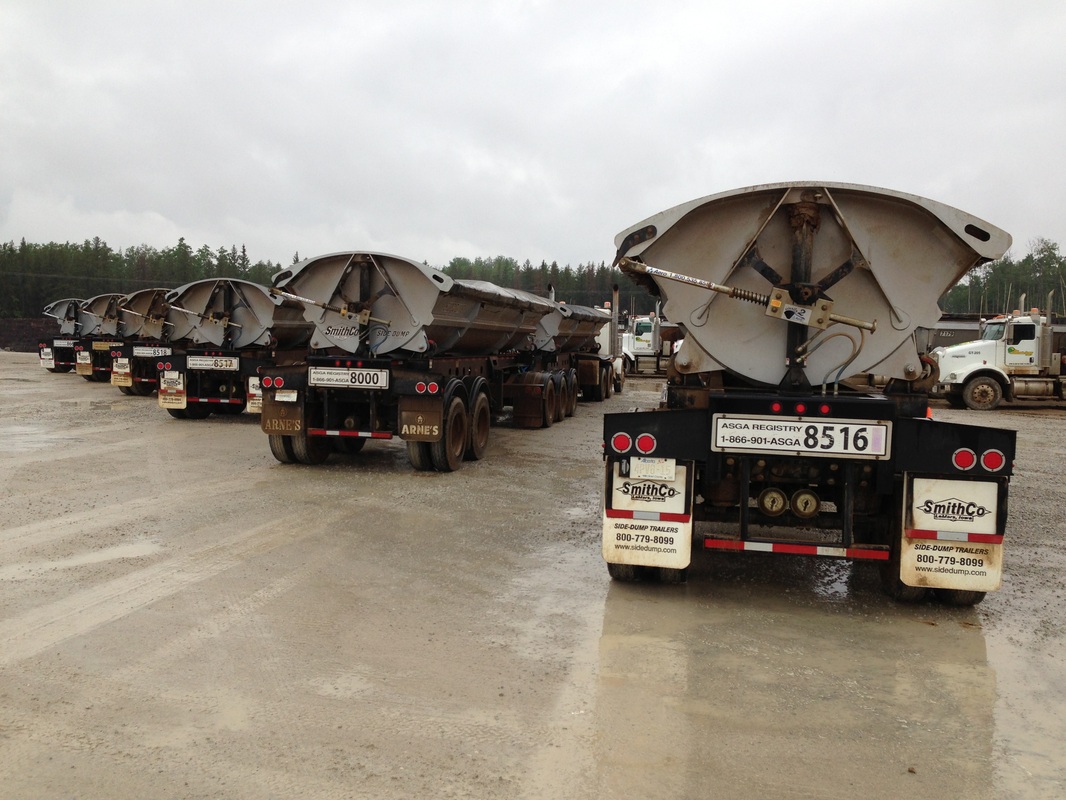 Aggregate Delivery, Rock Hauling, & Aggregate Hauling in Alberta, Canada (780) 598-2285